Get the game changers you need!
Are you looking for your future VP? Or for your next Country Manager? We support you in filling your risk positions - with curated top candidates to achieve sustainable success.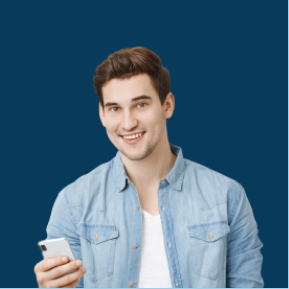 Find your "MVP" of today and tomorrow
Your sparring partner for executive access
Personal, fast and effective
The benefits for your company
How we work
We are your sparring partner
We also provide support in strategic personnel decisions on risk positions
We are a network
We provide with a network cultivated over many years with thousands of executives, specialists and personalities
We are personal
We focus on personal relationships and individual advice
We are effective
A systematic search and a consistent selection process, help us to achieve your goals
What we do
Our mission
Rainmaker Society is driven by the mission to create a career support network where we bring together exceptional and entrepreneurial individuals - for eye-to-eye exchanges, exciting challenges and mutual support on unique career paths.
contact
Companies find the right "difference makers" with us to meet the challenges of the future - be it (freelance) project work, interim mandates or filling key positions in the company.
That's what our network says
Quotes from happy candidates

Jasmin
Head of Business Development
"Thanks to you I have found a new challenge that brings me a lot of joy and opens up new possibilities! Thank you for your personal support throughout the process."
Experience: McKinsey

"I really appreciated the personal yet professional approach of Rainmaker Society, who were always very quick and easy to reach, so I never felt alone in my job search."
Experience: Coachhub
Our society
Our history
We are industry experts, freelancers, executives and entrepreneurs who have experienced the power of sustainable networks. When great people collaborate and take responsibility, businesses and society are changed for the better. That's why we exist - to drive your professional future. We believe that personal growth comes from having the courage to embrace change and new perspectives.
Our values
We take responsibility, for ourselves and our environment.
We are hungry for success, want to learn continuously.
We are enthusiastic and willing to share our inspiration.
We are courageous and open to new perspectives.
We are committed to change and innovation.
Follow us