Lifelong career sparring for executives and future stars
A society for mutual career success for top-notch people. Candidate-centric. Driven by Humans, Network, and Technology – your player agent.
Why Rainmaker Society?
Your benefits

Community and networking
Meet inspiring people: Industry leaders, fellow rainmakers, experts in the field, and more — whenever you need it. Or just for a chat.
Exclusive job offers
Take your search for exclusive jobs to the next level. Get access to the hidden job market. We help you find and negotiate the right job. Both permanent and freelance positions.
Strengthen your skills
Not thousands of coaches, just a short-list of the best ones. Hand-selected and approved. Your support system for personal growth & development!
Career services
We are dedicated to being here for any and all of your questions regarding your career. We offer our direct support or connect you with the right person from our curated pool of experts - to solve your issues.
Accelerate your career
Who we help

Get to know innovators, leaders, creators, doers - people who want to make a difference. Get access to an exclusive community and be part of a resilient network. Have in-depth exchange with top peers and grow beyond yourself.

Are you a rising star, or have you already reached C-level? Are you about to change industries? Are you loaded with entrepreneurial spirit? Get in touch - we want to get to know you!
About us
Rainmaker Society Team
Dirk
Chief Rainmaking Officer
"You can have everything in life if you are just willing to help enough other people get what they want. With Rainmaker Society, we want to create a place where our members can share and grow with each other with our support."
Experience: Gruner + Jahr, Axel Springer, COMATCH, HHL-Alumni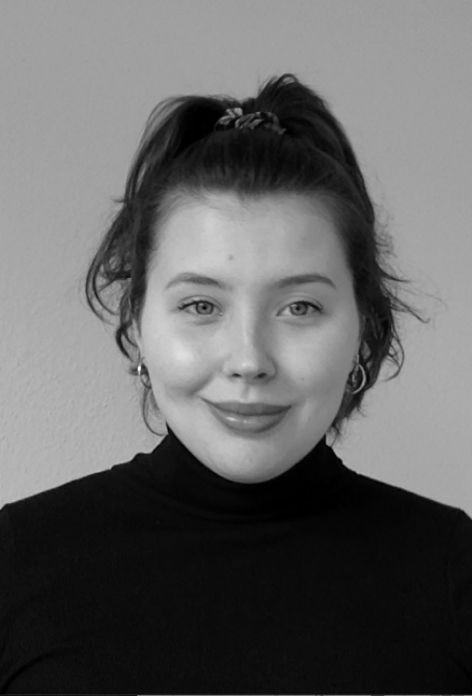 About us
Rainmaker Society Team
Kira
Community Management
"I am your point of contact for all your wishes, requests and feedback. It is my personal concern that we create a unique community where you feel comfortable."
Experience: 5-Stars-Hotelier, Hotel school the Hague (HTH)
About us
Rainmaker Society Team
Lars
Business Development
"As your player advisor, I look forward to separate our members' future success from chance and, of course, celebrating success together: 'Remember to celebrate milestones as you prepare for the road ahead!' "
Experience: AroundHome, Ice Space Studios, BMW
About us
Rainmaker Society Team
Sven
Technology/Operations
"Above all, I'm driven by the fact that we're making a contribution with our community to maintaining the future viability of Germany and Europe."
Experience: Roland Berger, BMW, VW, HHL-Alumni
Grow beyond yourself
A central place for your career
Rainmaker Society connects outstanding, driven people - tech-enabled. Engage with us, find great job opportunities, vetted coaches or the best-fitting career services for your needs! Or let us support you: Your number one career advisors.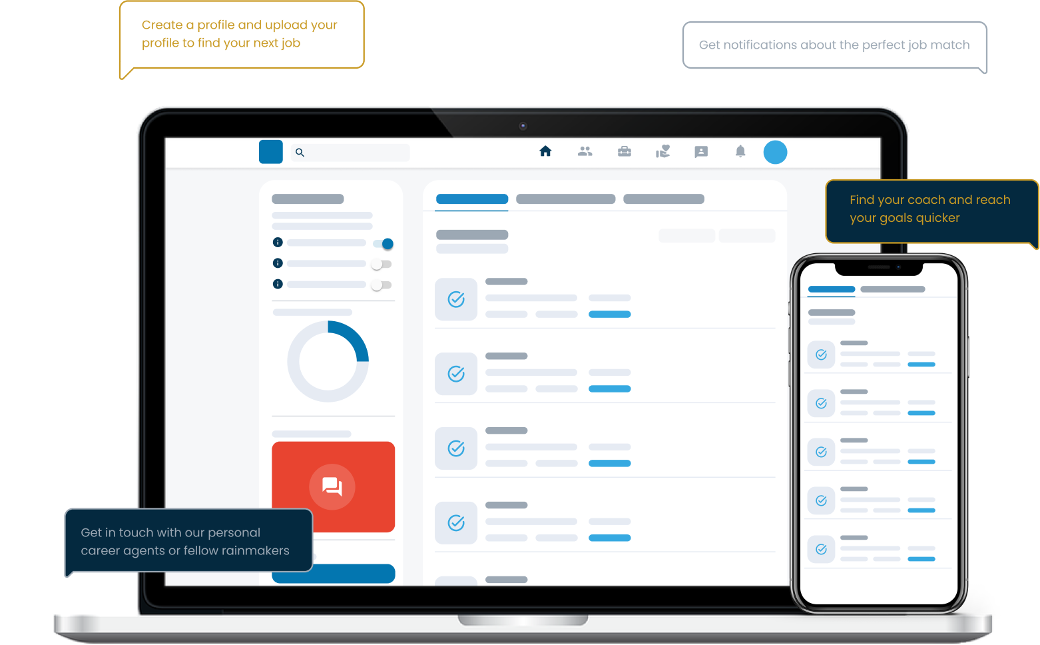 Our society
Our story
We believe in mutual support. We democratize the labor market. We create more transparency. We empower you. We are striving for a tomorrow where we help every top achiever to have the most fulfilling career. We are starting today. We are on your side.
Our values
We take responsibility for ourselves and our environment.
We are hungry for success and continuous learning
We are excited and ready to share our inspiration.
We are brave and open to new perspectives.
We are committed to change and innovation.
Follow us